This is ebook takes a deep dive into the tools that can help those working in the AV space see the value in using cost-effective broadcast kit to support a high-quality level production.
Simply fill in your details below to gain instant access. 

Solutions for AV Applications
With multi-device streaming requirements for at home-engagement, to more dynamic onsite live production across venues and conference centres, those who work in the AV space are beginning to see the value in using cost-effective broadcast kit to support a high-quality level production.
Engineering teams have the difficult task of managing disparate networks and devices, and the operators can struggle to instinctively use the system when running presentations and streaming content to the outside world. The right tools can take away this pain point. The  Insights Hub covers this and the topics below:
---
Customisable Virtual Panel Apps
Coordinate critical infrastructure components in AV facilities
---
Large Scale Routing, Tally & Camera Control for Esports
Manage complex routing and tally functionality.
---
One-Button Touch Controls
Triggers that require very little production expertise.
AUDIO OVER IP
The adoption of audio over IP networks for our industry is presenting new opportunities and new challenges. The development of Dante, AES67 and ST-2110-30 all provide the opportunity to create an audio over IP network for broadcast and Pro-AV.
With the choices in audio standards available, what specific advantages do Audio Over IP solutions offer?
When traditional audio standards, such as Analogue, AES3 or even MADI are transported, the connection management of these signals remains separate to the audio signal itself, using cross-point routing in the same way that video signals from cameras are routed to multi-viewers; microphone audio signals can be routed to audio monitors.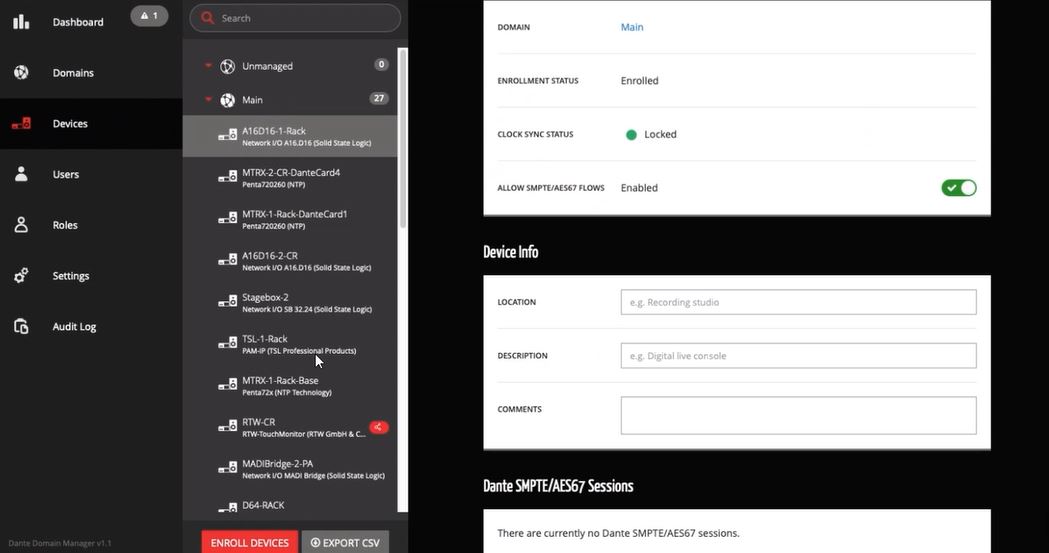 ES BROADCAST, UK
ES Broadcast deployed TSL Products' TallyMan Broadcast Control System for three UHD Portable Production Units (PPUs) and one HD 3G PPU.
DIVERSIFIED AV CLIENTS, USA
The TallyMan control system coordinates critical infrastructure components in the AV facilities, to ensure that creative teams, talent and camera operators are aware of (and can instruct) relevant systems at pertinent times throughout the production.