Audio Monitoring
Advances in technology enable the creation of ever more exciting content, as well as multiple possibilities for content delivery. Comprehensive audio monitoring tools are simply a 'must have' in order to help guarantee content quality and quality of service.
Multichannel audio level meter displays, audio loudness measurement and audio metadata monitoring are at the very the foundation of what we do. However, as technologies evolve, TSL continues to work closely with our customers, developing audio solutions that not only meet their technical challenges but also serve to improve their workflows.
TSL's audio monitoring solutions:
Bring confidence when monitoring both IP and traditional infrastructures.
Improve efficiency when integrated as part of a larger control and monitoring solution.
Enable new ways of working through providing an intuitive control interface for remote operation.
Reduce errors, helping to guarantee both content quality and quality of service.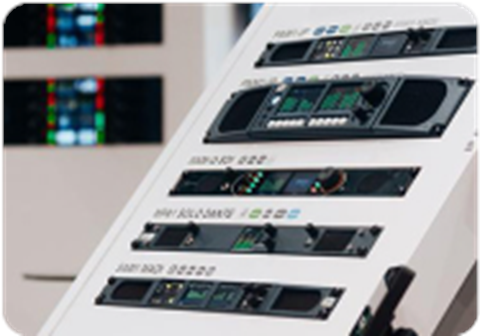 All Audio Products
Browse the full range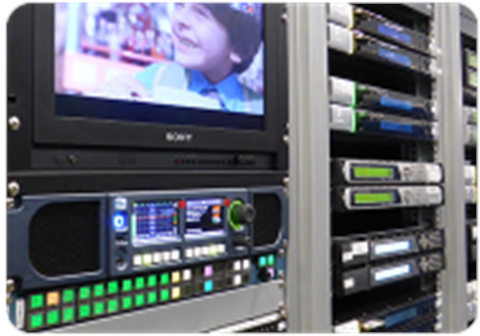 Applications
Find out more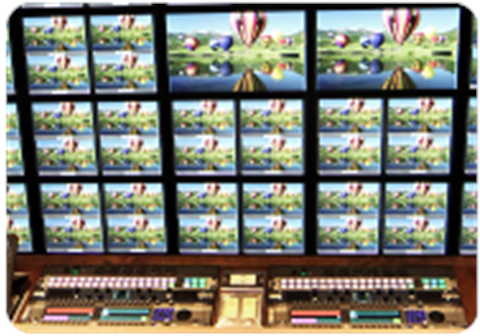 Customer Stories
Read now >


LATEST SOFTWARE RELEASE - PAM-IP
The PAM-IP remains the only ST-2022-6 and ST-2110 audio monitor in the world to provide status monitoring. Customers can now diagnose and troubleshoot system issues and achieve confidence when PAM-IP subscriptions are being manged by an external control system.
'In-Band' Control allows a suitable control system to manage ST-2110 subscriptions using either Ember+, NMOS IS-04/05 or the Embrionix RESTful API, whilst ST-2022-6 subscriptions can be managed using Ember+ or the Embrionix RESTful API.
'Out of Band' control allows a suitable control system to manage ST-2110 or ST-2022-6 subscriptions by way of the TSL Audio RESTful API.
Preset Control allows for the creation and recall of locally stored Presets, allowing the PAM1-IP and PAM2-IP to manage multicast subscriptions, independent of any external control system.
Added new PAM-IP web-page.
Added the ability to adjust the video line offset when working with 2110 sources
Download the latest PAM-IP update here >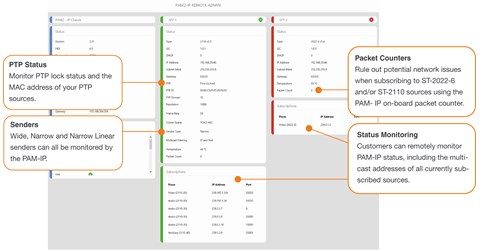 The Business Case for IP
Read More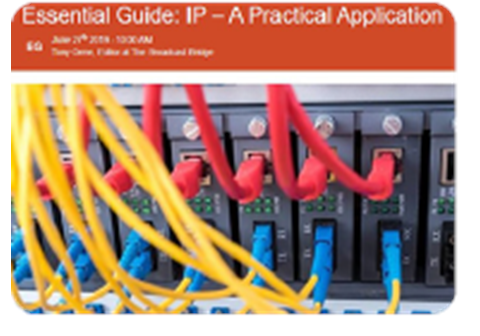 Essential Guide: IP – A Practical Application
Download Now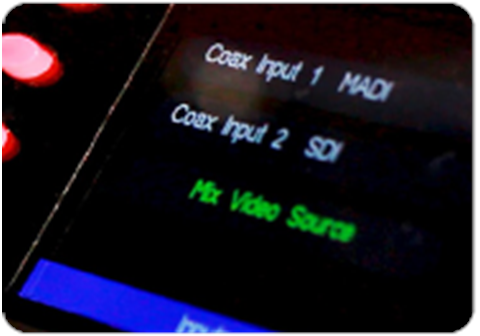 Why MADI is Still Relevant
Read More