MPA1-MIX-DANTE and MPA1-SOLO-DANTE - COMPACT AND COST-EFFECTIVE
Specifically designed for use where operators need to create a custom mix from a DANTE stream. With powerful user features accessible via the web UI, the MPA1-MIX-DANTE is simple to use and flexible enough to meet specific and demanding workflow requirements.
High quality audio monitoring of 64 DANTE and 64 MADI audio channels
Audio level meter display of up to 16 DANTE or MADI audio channels
Quick store and recall of up to 16 monitor mixes
High quality internal loudspeaker system
Built in web server allows remote configuration, control and monitoring over an Ethernet network.
Free software updates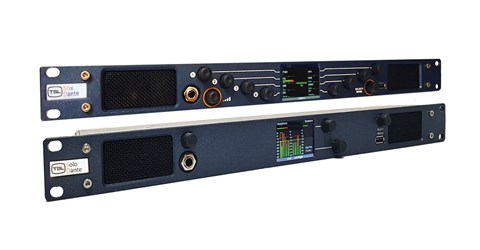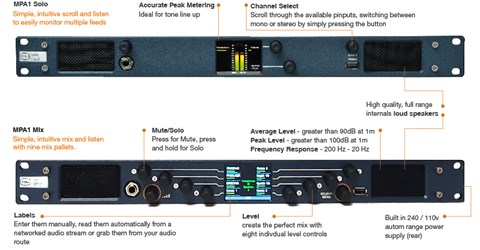 ---
Technical Specs
1 x RJ45 Dante Audio Port
1 x Coaxial MADI Input (with loop through connection)
1 x Optical MADI Input
1 x Balanced Analogue Output Pair
1 x RJ45 Ethernet control and monitoring port
---
MPA1-MIX-DANTE
Fast and intuitive stereo monitor mixing of up to 16 DANTE or MADI audio channels
Quick store and recall of up to 16 monitor mixes
Source Label and Monitor Mix Label display
View the MPA1-MIX-DANTE
---
MPA1-SOLO-DANTE
Fast and intuitive scroll to listen operation of any chosen audio pair.
'Zoom View' of any audio pair including Audio Phase Metering
View the MPA1-SOLO-DANTE

We now support for Audinate's Dante Domain Manager, across our entire range of Dante audio monitos, including its PAM1-IP, PAM2-IP, MPA1-SOLO-DANTE, MPA1-MIXDANTE and MPA1-MIX-DANTE-V. Dante Domain Manager is network management software that enables user authentication, role-based security and audit capabilities for Dante networks, while allowing seamless expansion of Dante systems over any network infrastructure.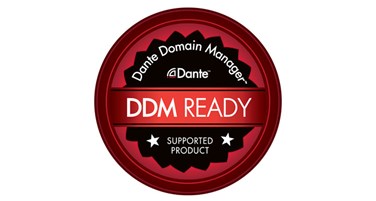 PAM-IP - Supporting the IP Transition
The PAM-IP features Primary and Secondary Dante ports, as well as support for ST-2110 and ST-2022-6 and SDI, AES and Analogue, allowing you to transition to IP at a pace that suits you.
Support IP Infrastructures whilst maintaining 3G/HD/SD-SDI, AES and Analogue Audio connections
Supports Dante Audio over IP (Optional extra)
Monitoring and decoding of Dolby E®, Dolby Digital® and Dolby Digital Plus® (including Metadata)
Loudness Monitoring – EBU (R128) and ATSC (A85)
Remote Control (API and GPI)
Web-GUI
View the PAM-IP >

From the Insights Hub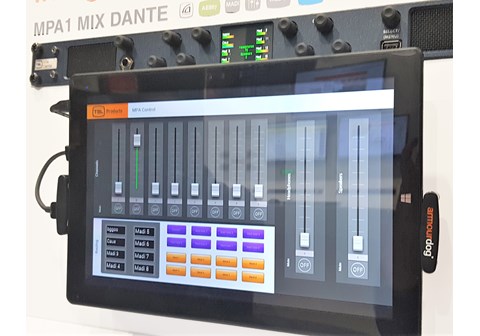 Canal+ Factory Dante Mixing
Read more >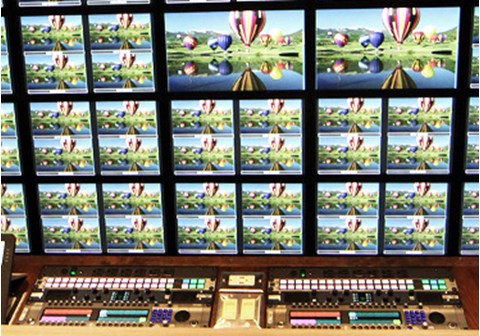 Audio Monitoring for OB Trucks
Read more >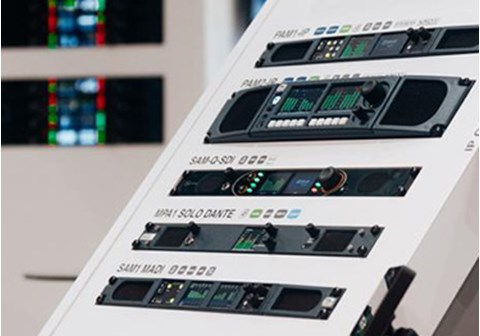 Audio for IP Networks
Read More