MPA1-MIX-MADI and MPA1-SOLO-MADI - COMPACT AND COST-EFFECTIVE
At just 100mm deep, the MPA1-MADI is specifically designed for use where operators need confidence monitoring of a MADI stream. With powerful user features accessible via the web UI, the MPA1-MADI is simple to use and flexible enough to meet specific and demanding workflow requirements.
High quality audio monitoring of 64 MADI audio channels.
Audio level meter display of up to 8 audio pairs.
Built in web server allows remote configuration, control and monitoring over an Ethernet network.
High quality internal loudspeaker system
SNMP control allows for tight integration with TSL Tallyman and 3rd Party Control Systems
Free software updates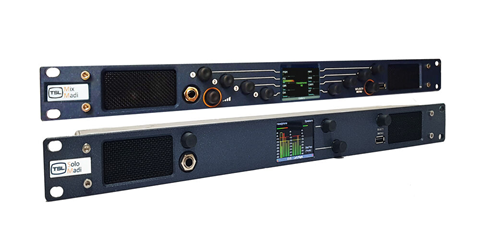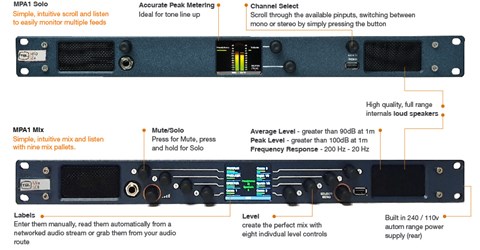 ---
Technical Specs
1 x Coaxial MADI Input (with loop through connection)
1 x Optical MADI Input
1 x Balanced Analogue Output Pair
1 x ¼ inch Headphone Output
1 x RJ45 Ethernet control and monitoring port
---
MPA1-MIX-MADI
Fast and intuitive stereo monitor mixing of up to 8 MADI Sources
Quick store and recall of up to 16 monitor mixes
Source Label and Monitor Mix Label display
View the MPA1 Mix MADI
---
MPA1-SOLO-MADI
Fast and intuitive scroll to listen operation of any chosen audio pair.
'Zoom View' of any audio pair including Audio Phase Metering
Source Label Display
View the MPA1 Solo MADI


SAM-Q-SDI - MADI, when you need it
With no extra hardware required, SAM-Q-SDI customers can purchase 1 or 2 optional MADI Input license options at any time providing monitoring and mixing of up to 128 MADI channels.
Configured specifically to address the needs of different applications, skillets and workflows.
Engineers and supervisors can restrict sources, modes and front panel functions to streamline operation and reduce user error.
A feature set that can change with your requirements, including optional MADI support or Loudness Monitoring.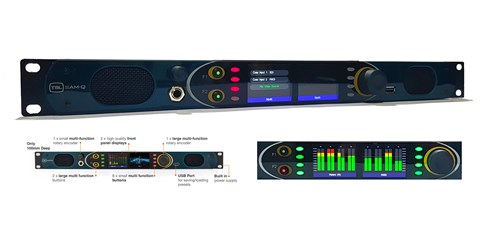 ---
MODES OF OPERATION
Meter Modes - A traditional audio meter mode, displaying 16 Audio Level Meters view with single and multiple audio channel selection.
Video Modes - 16 Audio Level Meters with single and multiple channel selection complete with video confidence display.
Mix Mode - A graphical representation showing the relative mix levels of up to 16 channels of audio, complete with Mix channel selection.
Names Mode - Displays the source names of 8 audio pairs, with audio presence displays, complete with multiple channel monitoring selection.
Phase Metering Mode - allows one audio source to be selected, monitored and checked for audio phase & displays 16 Audio Level Meters + 1 Phase Meter.
---
FEATURE SET
Permissions - Audio monitoring sources and functions can be included/excluded based on your Application, Skillset or Workflow.
Preference - View, select and measure audio using your preferred mode of operation.
Protection - Protect your SAM-Q configuration using a PIN code.
Potential - With optional licenses, the feature set of your SAM-Q can grow over time.
View the SAM-Q SDI
---
ADDITIONAL LICENCES
MADI License - customers will be able to Mix, Monitor and Measure up to 128 MADI sources on the SAM-Q-SDI.
Loudness Monitoring Mode - 8 independent loudness probes, providing Short-Term, Momentary and Loudness Monitoring.
Find out more about Loudness

From the Insights Hub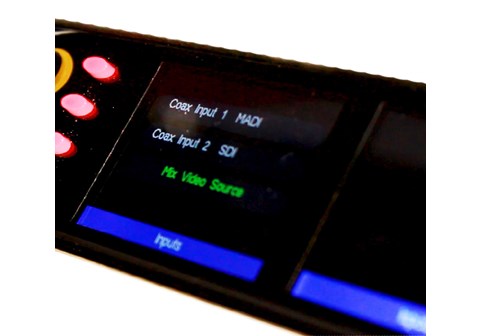 Why MADI is still relevant
Read More >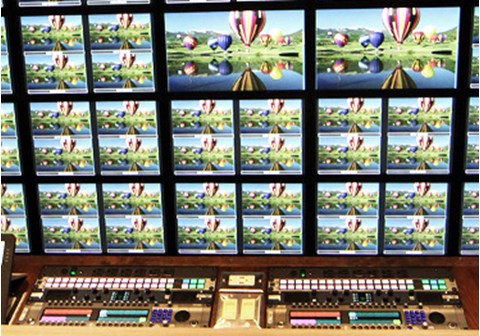 Audio Monitoring for OB Trucks
Download the Free Ebook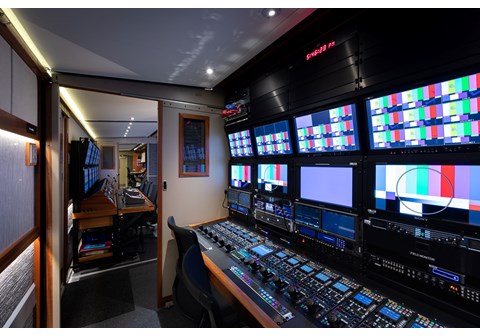 Customer Focus - NEP US
Read the Case Study >