Audio Monitoring Solutions
Whether you work in live production, at large broadcast facilities, OB broadcast remotes or a live-to-tape studio environment, TSL Products delivers a range of solutions that allows you to focus on making great content. Whether you need critical level metering with hi-resolution bargraphs, the ability to monitor the integrity of your premium surround sound TV channels as it leaves for transmission, or to listen to a stage manager's cue in your dressing room, TSL Products has the ability to meet the challenges created through 5.1 audio, multi-language broadcasts, audio description channels and interactive features.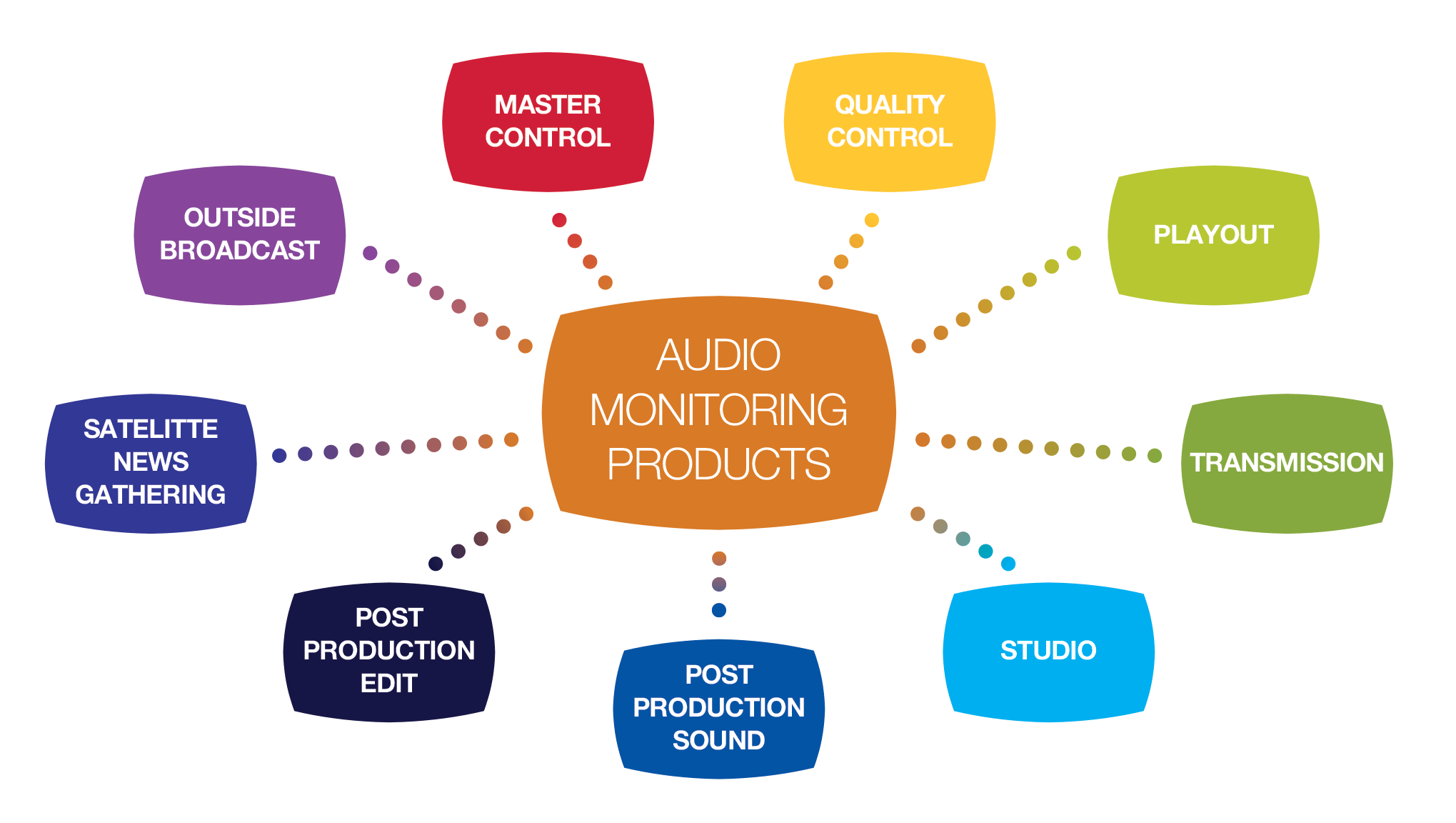 OB trucks and Remote Production
In a fast-paced OB environment, it is essential that operators have reliable, flexible tools that fit seamlessly in to the production process that monitor feeds to ensure that they meet the correct channel assignment; check the integrity of the different mixes; monitor the multi channel stems of media cut for playback; have back-up in the unlikely event that the main mixer should fail; check video and audio circuits within the racks area and at the tailboard or to monitor prehear and comms within the production environment.
Satellite News Gathering
In a Newsroom that produces fast turnaround 24 hour news, audio products can be used to monitor the audio for level and technical compliance in production and the racks room; to monitor presenters prehear and comms circuits; or ensure loud and clear location reports from the field.
Production Studio
A typical Broadcast TV production workflow often demands that operators have the ability to hear audio from diverse sources such as routers, VTR/Servers, Talent, and communications. The format of incoming audio signals may vary considerably from SDI embedded to AES and analogue with channel configurations in surround sound, stereo, mono, with multiple languages, clean FX channels and multiple programme mixes further complicating the situation. When signals vary dynamically during production, or setups alter completely from show to show, programme makers need audio monitoring which can adapt and is simple to use.
Master Control, Ingest and QC
MasterControl is the most technically complex area of a broadcast facility. The main monitoring in MCR requires features like downmixing, the Assign Matrix, Loudness measurement and Audio Delay for checking Lip Sync, a comprehensive toolbox for analysing whichever audio format enters or exits the facility and the ability to connect an external screen ensures that operators have precise visual feedback as part of their monitor stack; whilst QC and Ingest check and log loudness levels of the outgoing audio content.
Playout and Transmission
Playout Technicians use audio monitors to listen to the outputs through their full range loudspeaker system, whilst in the Transmission area a unit allows the operators to conducts a final check.