Dolby Monitoring
The production, post production and transmission of films and television programs often relies on not one but multiple Dolby audio technologies.
Whilst Dolby E allows up to 8 channels of audio to be carried using a single AES3 stream and is typically used to carry 5.1 or 7.1 multi-channel audio mixes using 2 channel audio equipment and infrastructures, Dolby D and D+ (also known as AC-3 and E-AC3) allow for the delivery of these multi-channel audio mixes to the home viewer.
Along with the multi-channel audio components themselves, the encoding and subsequent decoding of Dolby E, Dolby D and Dolby D+ audio also relies upon the correct storage, transmission and processing of associated Metadata.
Comprehensive Dolby audio monitoring ensures Dolby E, D and D+ audio content is decoded correctly, whilst also presenting all associated Metadata, giving you the peace of mind you need to be certain that your multi-channel content is as intended.

PAM Range
Full support for Dolby E, Dolby digital and Dolby Digital Plus
Comprehensive Dolby Metadata displays
Lt Rt and Lo Ro Downmixing
Dolby E Line position
DialNorm and Program Configuration display
Dolby Error Counters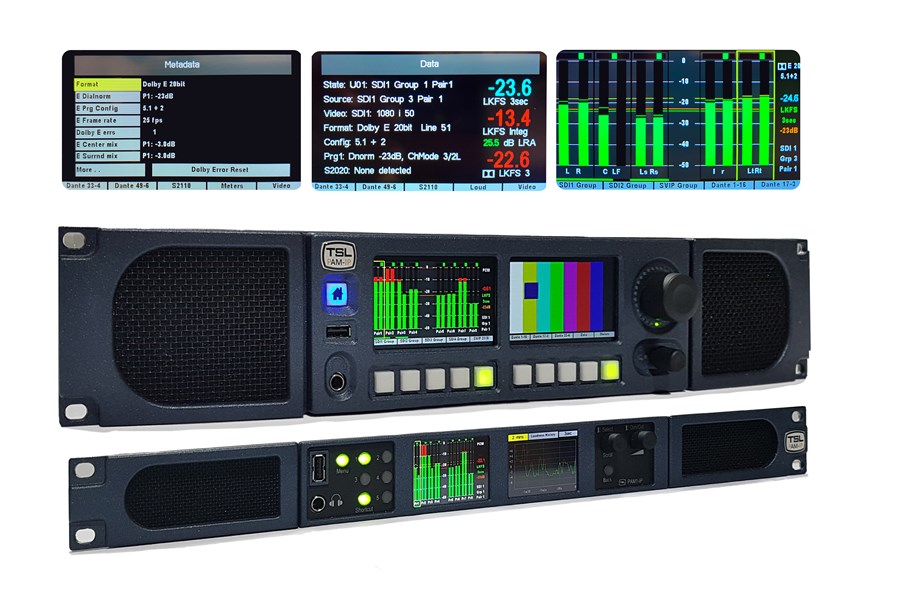 ---
PAM1-MK2 & PAM2-MK2
Comprehensive loudness monitoring EBU and ATSC standards. Loudness Histogram display.
Fully configurable analogue and digital multichannel outputs - Route any audio channel to any monitoring output.
Native 5.1 aware with Downmix function.
Configurable SDI Output with quadrant display.
View the PAM2-MK2 >
---
PAM-IP Range - Same features as the PAM-MK2, plus:
Two dedicated SDI Monitoring Outputs allow SDI, ST-2022-6 and ST-2110 sources to be monitored externally (PAM-IP Only).
Comprehensive Loudness Monitoring - check loudness levels for ST-2022-6, 2110-30, SDI, AES and Analogue audio sources.
Switch between redundant networks with a single button push (PAM-IP Only
View the PAM-IP Range >
---
Video Confidence Monitoring - view ST-2022-6, ST-2110-20 and SDI video content directly on the front panel of the PAM-IP or via its dedicated SDI output router.
External Control Protocols - Customers can manage PAM-IP ST-2022-6 and ST-2110 subscriptions using In-Band or Out-of-Band control protocols.

From the Insights Hub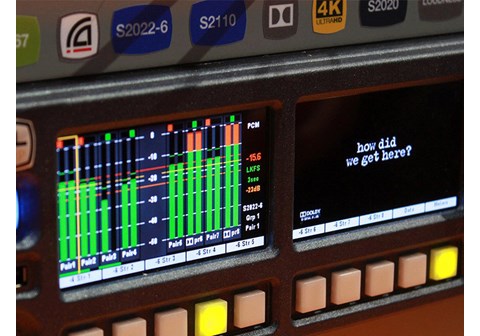 Audio and Video Monitoring for IP Networks
Download the Free Ebook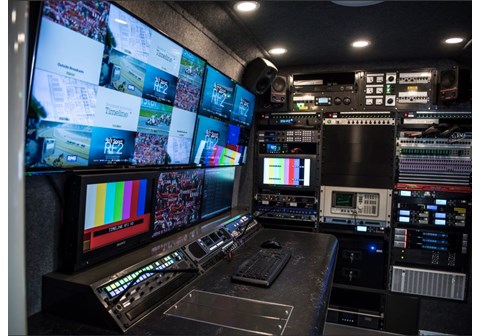 Timeline Televisions Using Dolby
Read the story here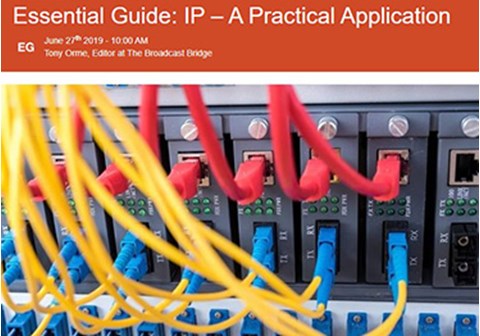 Essential Guide - IP - A Practical Application
Donwload your copy here >