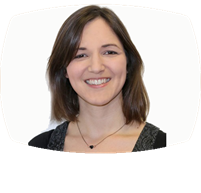 TSL PRODUCTS APPOINTS AMANDA DIXON AS MARKETING MANAGER
MARLOW, UK – 12 September 2016 – Leading broadcast equipment manufacturer, TSL Products, has appointed Amanda Dixon to the role of Marketing Manager. She will be responsible for will be supporting business development and providing marketing services across the full TSL Products range.
Amanda joins from Quadrangle Research Group, an award-winning research and strategy agency that works with a blue-chip client base including British Gas, HM Revenue & Customs, Jaguar Land Rover and O2. Prior to this she held a pivotal role in the marketing team at IBC, where for five years she helped to build manage IBC's digital platforms and grow attendance for the show. Amanda has also previously worked with Pebble Beach Systems and JVC Professional Europe, where she gained valuable insight to broadcast creation and workflows.
Chris Exelby, Managing Director, TSL Products, said, "Amanda is a fantastic addition to our growing team, bringing considerable knowledge and experience from the broadcast sector as well as marketing expertise. This will enable her to hit the ground running as we continue to build our global brand and promote our industry leading products and solutions."