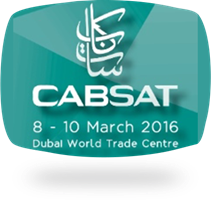 FIRST CHANCE TO SEE NEW TSL PRODUCTS IN MIDDLE EAST AT CABSAT 2016
Stand F1-30
– MPA audio monitoring family, VPDUs, TM Virtual Panel and InSite make MEA debut –
MARLOW, UK – 26th February 2016 – At CABSAT 2016 TSL Products, leading broadcast equipment manufacturer, will present a range of leading edge and established 'go-to' broadcast solutions for the first time in the Middle East. Stand F1-30 will house audio monitoring solutions, power management tools, the successful SoundField microphone within this region and control systems for a wide variety of workflow applications from capture through to delivery – all designed to make operations better, simpler and more cost-effective.
TSL Products' popular Soundfield DSF Digital Broadcast surround sound microphone range enables broadcasters, music producers and location sound recordists to capture the audio action as well as the atmosphere of the venue to enrich the listening experience.
The newly redesigned MPA product family of audio monitoring tools centres on ease of use. The new range offers solutions for established I/O – such as MADI, SDI, AES-3 and analogue – while also embracing the industry's move to Audio over IP workflows with Dante, AES67 and Ravenna supported.
The new products are available in two flavours: Solo, with the ability to listen to any channel, and Mix, with the ability to create a simple monitoring mix. The shallow unit depth of 100mm makes them ideal for the broadcast OB environment, whilst maintaining excellent sound quality. The built-in web server enables all units to be configured, monitored and controlled remotely via an intuitive web interface.
Building upon the success of TSL Products' intelligent horizontal PDUs used across major broadcasters worldwide, the all-new vertical VPDUs feature an improved alarming system, real-time measurement and reporting within a sleek new vertical form factor. The VPDUs have IP connectivity via an in-built web browser and can communicate to external logging equipment via SNMP, allowing its users to control and monitor the power across an entire facility.
The new TM Virtual Panel is a huge leap forward in the development of the TallyMan control system. Users can now access the powerful functionality provided in every TallyMan system out-of-the-box in an intuitive interface that is fully customisable to the end user's requirement. The TallyMan virtual panel is compatible with every TallyMan installation, new and existing, enabling users to gain a new level of interaction within their facility.
Visitors to Stand F1-30 at CABSAT 2016 will also be able to see InSite, the popular Data Centre Infrastructure Management (DCIM) software program, together with the complete TSL Products line of new and enhanced products.
"We're pleased to bring our latest TSL products to CABSAT 2016 and allow attendees to see them for the first time in the Middle East, together with the rest of our extensive range of broadcast solutions," said Swarup Mukherjee, Regional Sales Manager, TSL Products.