With increasing demands on resources, budgets, and the rapid adoption of IP and remote production, it is more essential now than ever for control systems to be able to hide underlying system complexities so that operators can remain focused on making great content.
Whether you work in production, master control, playout and transmission, Pro-AV or military, TSL's Advanced Control Systems allow you to build ecosystems which:
Drive clear and intuitive actions ranging from single-application controls right through to enterprise solutions.
Uses extensive protocol APIs and device translation to easily adapt & expand as your requirements change.
Allow customers to avoid unnecessary support contracts by investing in a system that is easily customised by the end-user.
Are supported by easily accessible technical and project support teams made up of experts on system control.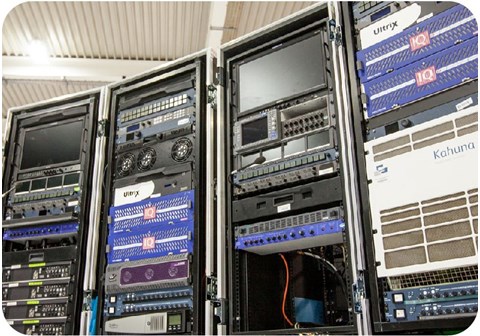 Applications and Functions
Read more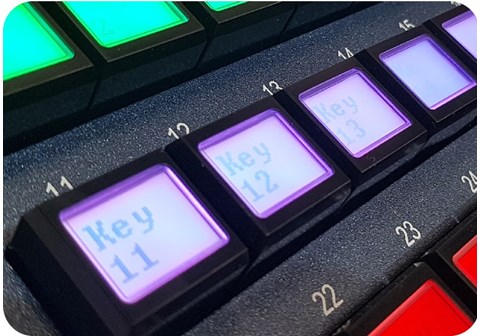 Universal Control and Displays
Read more
Virtual Panels
Own Your System >


Product Updates for 2020
Explore the latest updates to our control systems range.
TSL Shift R&D Focus during pandemic to support remote working.
FLEX Control Network moves to Linux and TSL introduces the GTP-V1
New protocols added to TallyMan Advanced Control System. allowing customers to retain the freedom to choose best of breed.
Continue Reading here >>

From Production to Playout
From simple and specific tasks, right through to full enterprise-level advanced control, investing in TSL means investing in a control ecosystem purposely built for you to maintain complete ownership.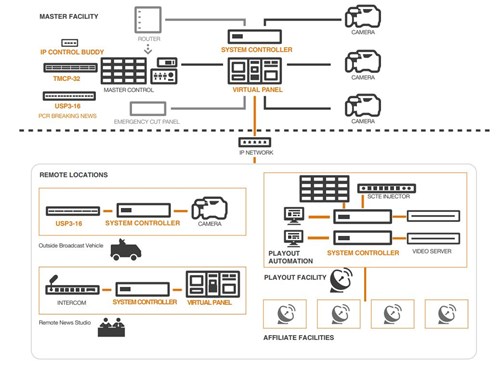 ---
THIRD PARTY INTEGRATION
Independent and protocol agnostic integration.
Flexibility needed to choose best fit and best of breed with confidence
Integrate with new or existing third party systems.
View Supported Protocols
---
POWERFUL CONTROL ENGINE
Take the efficiency found in automated systems and multiply it to dramatically.
Reduce production costs.
Support facility wide management.
---
Intuitive Control Interfaces
Fully customisable interfaces
Enhance and streamline operational workflows
Bring flexibility to facilities worldwide

GAIN CONTROL IN MINUTES WITH VIRTUAL PANEL - DEMO
Virtual panels can replicate full studio controls, camera controls, routing panels, signal flows, pre-sets and source names, all configured by the user with minimal training.
SIMPLY COMPLETE YOUR DETAILS HERE TO ACCESS THE DEMO.