AV APPLICATIONS
With multi-device streaming requirements for at home-engagement, to more dynamic onsite live production across venues and conference centres, those work in the AV space are beginning to see the value in using cost-effective broadcast kit to support a high-quality level production.
Quickly create the interfaces you need to manage enterprise operations, conferencing venues, meeting spaces, entertainment and esports productions.
Empower engineers to maintain ownership of their systems.
Optimise operational staff time by hiding any system complexity from their controls.
Create meaningful and engaging experiences by working with adaptable and highly intuitive interfaces, integrated across NDI, SDI and IP system.
In this dedicated hub we take a look at:
Customisable Virtual Panel Apps
Large Scale Routing, Tally & Camera Control for Esports
One-Button Touch Controls
Audio Over IP
Fly-Packs and Live Productions

AUDIO OVER IP
The adoption of audio over IP networks for our industry is presenting new opportunities and new challenges. The development of Dante, AES67 and ST-2110-30 all provide the opportunity to create and audio over IP network for broadcast and Pro-AV.
With the choices in audio standards available, what specific advantages do Audio Over IP solutions offer?
When traditional audio standards, such as Analogue, AES3 or even MADI are transported, the connection management of these signals remains separate to the audio signal itself, using cross-point routing in the same way that video signals from cameras are routed to multi-viewers; microphone audio signals can be routed to audio monitors.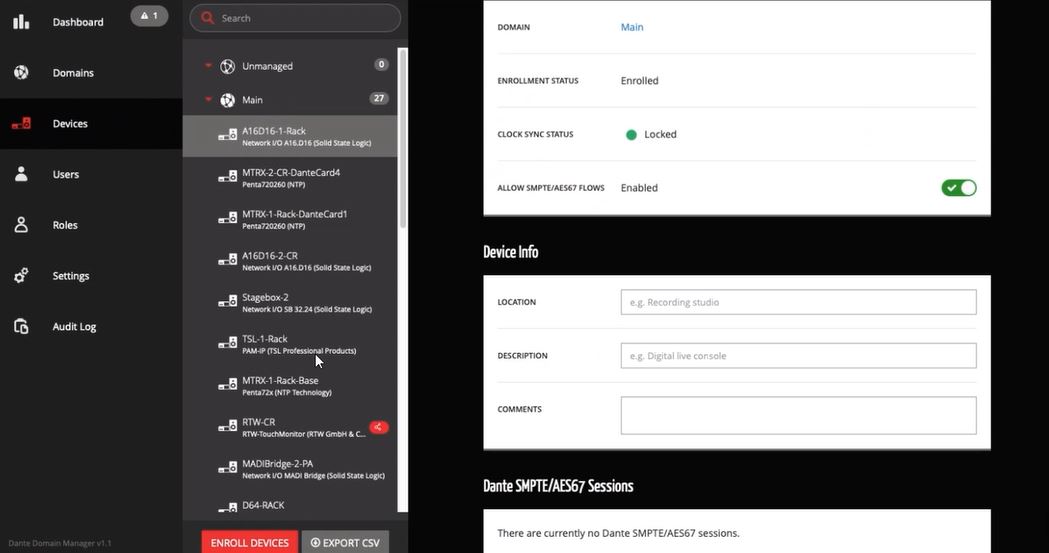 ES BROADCAST, UK
ES Broadcast deployed TSL Products' TallyMan Broadcast Control System for three UHD Portable Production Units (PPUs) and one HD 3G PPU.
DIVERSIFIED AV CLIENTS, USA
The TallyMan control system coordinates critical infrastructure components in the AV facilities, to ensure that creative teams, talent and camera operators are aware of (and can instruct) relevant systems at pertinent times throughout the production.

WATCH NOW: TALLYMAN USED AT FINANCIAL SERVICES CONFERENCE FACILITY
Dig deep in to TMVP interfacing in major AV-led applications. This system interfaces to a wide range of cameras, routers and devices across SDI, NDI and ST-2110 networks.
Chapters 1, 2 and 3: Facility and Technical Set Up - A quick overview of the AV facility and how the routing is managed across NDI, SDI and ST-2110 networks.
Chapter 4: Managing Signal Flow With Christie Spyder X80 - Learn how complex signal routing is managed seamlessly through one virtual panel.
Chapter 5: Presentation Control - This chapter provides an overview of how the presentations are controlled via interfacing presentation PCs and presenter clickers.
Chapters 6 & 7: Robotic and Remote Camera Control - Virtual panel control of robotic & Vinten Cameras, users can easily manage preset & camera functionality within 1 interface.
Chapter 8: Graphics & Multi-Viewer Control - How graphics are routed through the system, along with managing tallies and information on multi viewers.
Chapter 9: Audio and Switching - Take a look in to how the audio and switching is managed throughout the system.