Integrating the MPA1 Audio Range with SNMP
With SNMP support included as standard, MPA1 audio monitors provide a new level of convenience and confidence when integrated with your broadcast control system.This brings forth several advanced audio monitoring capabilities:
Every audio channel, whether transported in SDI, MADI, AES, DANTE or Analogue can be correctly identified by the MPA1 using source names already present in the broadcast control system.
Using SNMP, audio channel source names can be pushed to all MPA1 audio monitors throughout your facility, ensuring that the MPA1 audio monitor always displays audio channel source names that are 'in-sync' with not only the broadcast control system, but with router panels, audio consoles and even MultiViewer UMD's.
When integrated with your broadcast control system, MPA1 audio monitors can respond to service alarm states, becoming part of a penalty box style alert system. With specific audio channels being selected automatically, operators can be assured they are listening to the correct source as determined by the broadcast control systems penalty box alert.
In live production scenarios, MPA1 audio monitors can be readily configured for specific shows as part of a broadcast control system salvo. This quick recall helps to reduce setup time and unnecessary effort.
With every MPA1 control parameter available as an SNMP command, MPA1 audio monitors offer a world of integration possibilities with SNMP.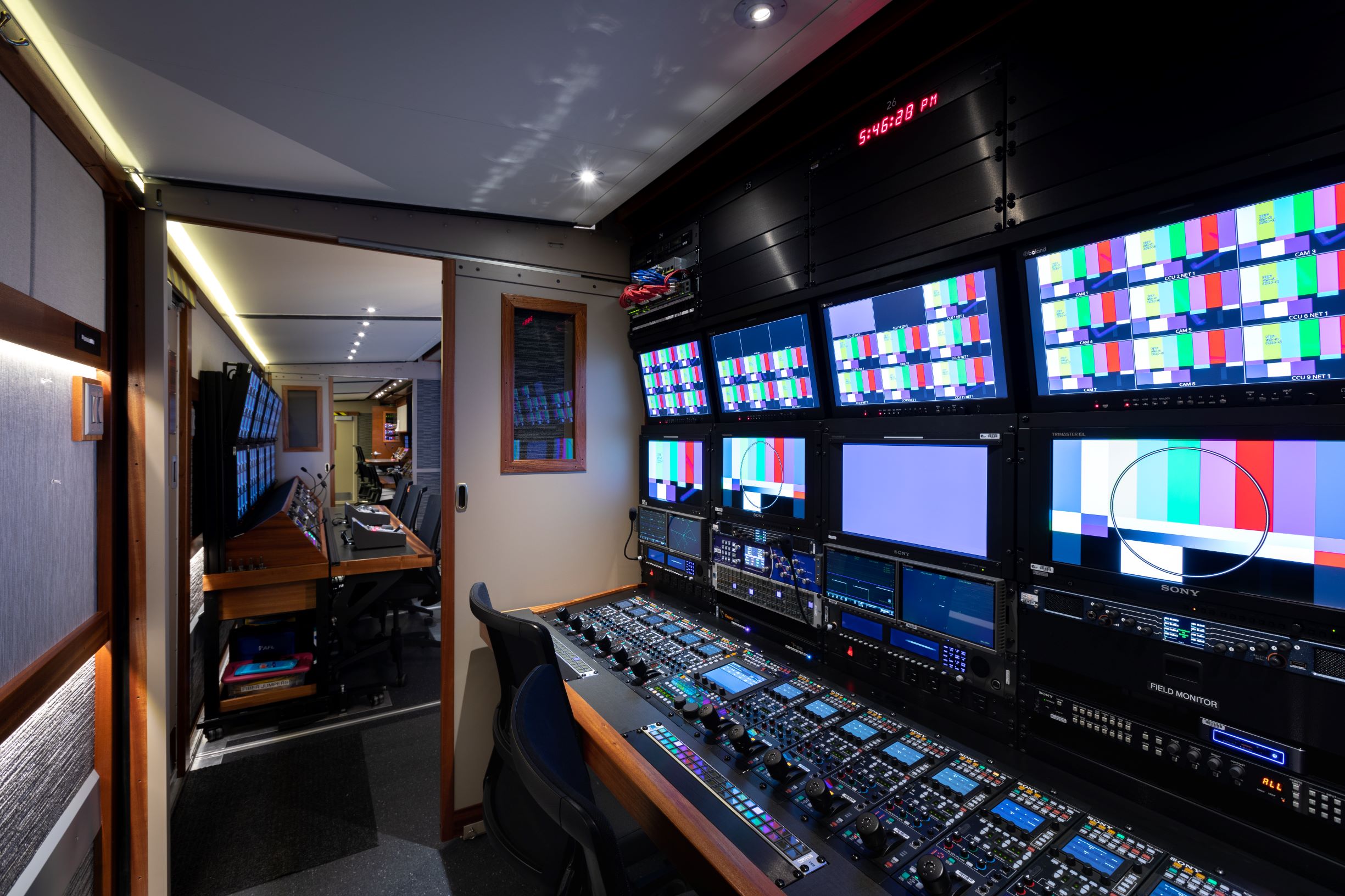 HOW CTV IMPROVED THEIR MPA1 AUDIO MONITORING EXPERIENCE WITH SNMP INTEGRATION
The MPA1 range of audio monitors allows for several integration possibilities with control and monitoring systems using the SNMP protocol. The addition of SNMP control allows engineers to set pre-sets and allow operators to recall MPA1 states as part of a system salvo, thereby minimising risk and complexity. 
CTV delivered its first Outside Broadcasting truck in 1983, now their trucks are used globally, delivering technical and creative solutions to productions across all genres. They have over 60 TSL Products' MPA1 Range units dispersed across multiple trucks.
There are few sectors of the production industry as technically demanding, and few environments as highly pressured, as outside broadcasting, with the demand to cover programmes comprehensively, creatively and to the highest quality standards. In this fast-paced environment, it is essential that broadcasters have reliable, flexible tools that fit seamlessly into their operations and offer ease of use and familiarity as personnel shift and move between productions
"We use MPA1 MIX MADI and MPA1 MIX DANTE," Richard Morton, Head of Projects at CTV reflects, "the MIX MADI model is deployed in our legacy SDI trucks and utilises the SNMP control protocol. Meanwhile, the MIX DANTE is deployed in our brand-new flagship fully IP truck, OB12, which launched towards the end of last year. The DANTE units conveniently use the inherent Audinate control protocol and mnemonic transfer."
"For the MIX MADI units, we use the SNMP object that control the MPA internal source mnemonics. When our broadcast controller (EVS Cerebrum) makes an audio route to an MPA channel the display mnemonic on the unit automatically changes to reflect the new sound source. Combined with the faithful sound quality of the MPA series this automated naming function is incredibly convenient providing speed and confidence to switching many audio channels to a number of monitoring units."
The capabilities of the SNMP combined with the MPA1 units have benefitted the whole team, "Producers and operators can see immediate changes to their panel when sources are switched. Our workflow is improved by reducing the need to manually identify and label volume controls around the truck. Since the entire operation is integrated in our control system the MPA source names naturally follow the TSL UMD's, router panel names and vision mixer button names for a one-stop-shop to marry video, audio and control signals."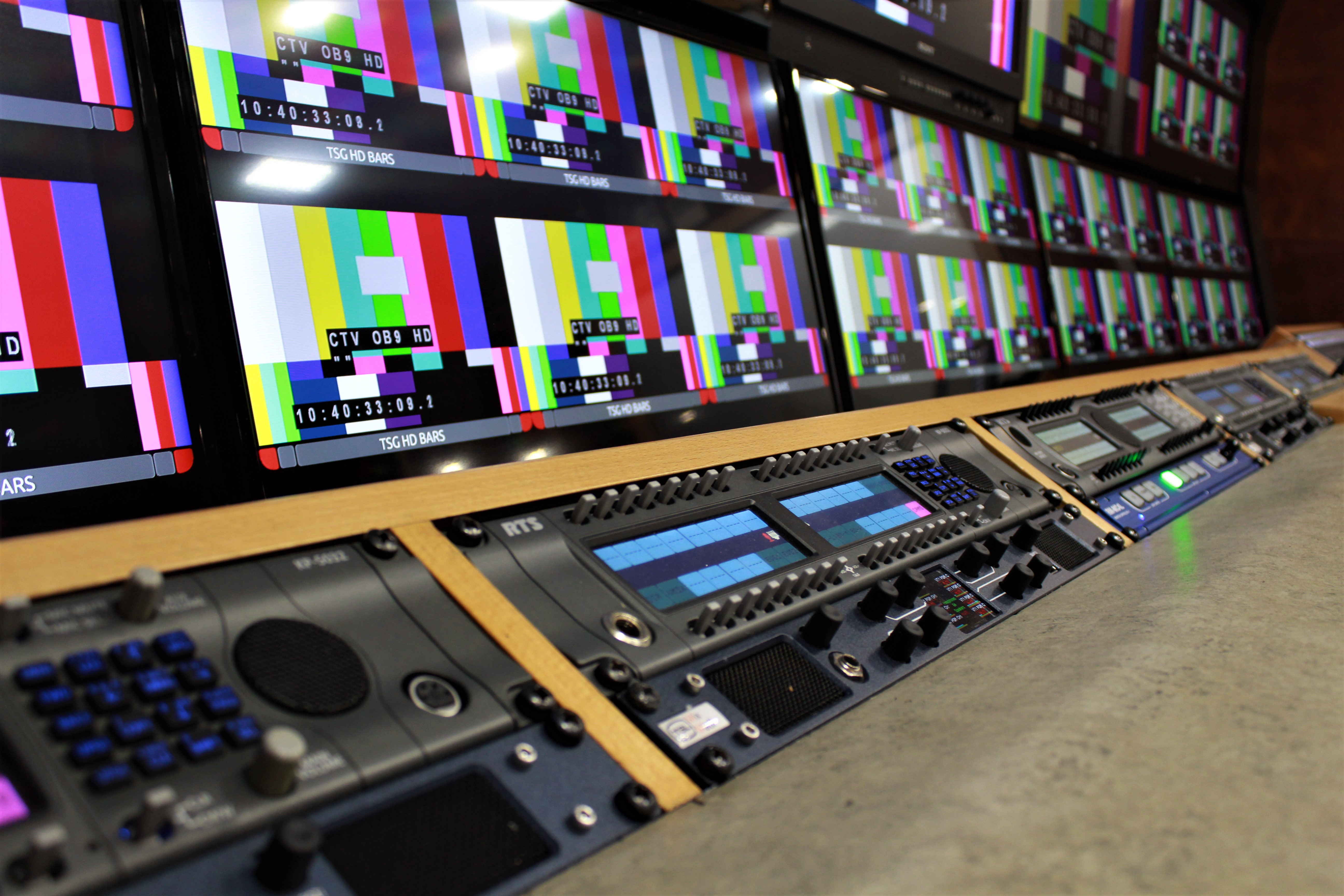 MEET THE MPA1 RANGE
The MPA1 product family provides quick and simple operation, with each model available as a Solo or Mix variant.
3G/HD/SD-SDI, Dante, MADI, AES and Analogue audio interfaces are all catered for by the MPA1 Range of Audio Monitoring Products. Whilst MPA1 SOLO products provide the simplest of audio monitoring solutions, MPA1 MIX products allow users to define their own monitor mix by allowing multiple audio sources to be mixed together.


USP3-8D CONTROLLING THE MPA1 MIX DANTE
Simplify operations by giving users control over only those functions they need. Able to perform powerful actions without the need to invest in a system controller, the USP3-D can quickly and cost-effectively trigger multi-action commands with a single button push.
MPA1 MIX AND SOLO DANTE - COMPACT AND COST-EFFECTIVE
Specifically designed for use where operators need to create a custom mix from a DANTE stream. With powerful user features accessible via the web UI, the MPA MIX Dante is simple to use and flexible enough to meet specific and demanding workflow requirements.
High quality audio monitoring of 64 DANTE and 64 MADI audio channels
Audio level meter display of up to 16 DANTE or MADI audio channels
Quick store and recall of up to 16 monitor mixes
High quality internal loudspeaker system
Built in web server allows remote configuration, control and monitoring over an Ethernet network.
Free software updates