TSL Shifts R&D Focus During the COVID-19 Pandemic
As more and more broadcast stations are operating in a work-from-home environment amidst the Coronavirus pandemic, TSL Products has altered its R&D roadmap for the short term, in response to specific customer requirements centred around remote control of broadcast facilities.
"Following the acquisition of DNF one year ago, we've been heavily investing in both the Flex and TallyMan platforms," says Davies. "With many TSL customers working remotely, rather than in-studio, we recently added a feature called Web Keys to the Flex system for some of our USP control panels, which allows users to control major hub and spoke installations across the United States from home. We're currently testing prototypes in the lab and aim to roll out these capabilities to the networks that requested them. This was something we didn't have on our road map and have put in place in reaction to the circumstances in which we currently face."
Our range of self-contained control panels and interfaces can be used as a standalone solution or integrated with third-party systems to quickly and cost-effectively give operators the control they need over the devices they use.
IP Control Buddy and USP3 - powerful yet compact systems that control any GPI/O-, Serial- and IP-enabled device to perform simple 'on/off'-style actions or trigger complex salvos.
AnyWhere Interface Box - allows users to interface systems and achieve that key bit of functionality they require without performing any programming.
Find out more about our Universal Panels

WATCH NOW
Director of Products and Technology, Mark Davies provides an in-depth look in to control processing virtualisation and InSite
Virtualisation is a topic within broadcast that is being pulled to the fore in response to COVID-19. Research from the IABM demonstrates that end users are primarily concerned with how they can implement efficiencies and make the most of virtualisation to remote key tasks and keep staff safe.
Watch Now


New – GTP-V1 Virtual Control Processor for the Flex Control Network
TSL's virtualised control processor, the GTP-V1, provides broadcasters with greater flexibility and increased rack density for more advanced installations, ease of management and life cycle.
The GTP-V1 allows TSL's control systems to be hosted as On prem, Off prem or in cloud control solutions, working as a virtual machine on existing hardware.
As the GTP-V1 can run on most cloud solutions, the virtual set up allows customers to keep the resource where the talent is, or hand over to a third-party provider perhaps where space is limited elsewhere.
In addition, the GTP-V1 offers lower power consumption and heat generation (a 46% reduction), to meet ever growing need for efficiency savings of both power and cooling, but also the greater effects of energy consumption for a reduced carbon footprint.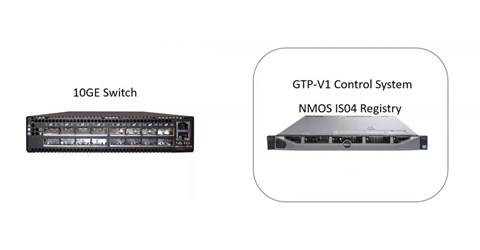 A Focus on the Flex Control Network
Geographically Distributed Master Control
Increase the resilience of network operations with Anything-to-Anything device control.
Modernise and expand its technical facilities irregardless of the underlying technical build or kit.
Triggers to cue and activate assorted devices.
Manually triggering live event commercial breaks from any location.
Help on-air directors transition into and out of a commercial break with greater accuracy.
Help disparate subsystems communicate and maintain a seamless workflow
Continue reading
ADDED PROTOCOLS TO TALLYMAN ADVANCED CONTROL SYSTEM
TallyMan now features a range of new protocols, allowing customers to continue to interface and integrate their systems while retaining the freedom to choose best of breed.
Sony NS-BUS (Router) - Significant advancements to support large matrices
Sony XVS (Switcher) - Added interface for this Switcher model
Sony MVS-X (Switcher) - Added support for IP connection
For-A HVS (Switcher) - Added support for IP connection
Harmonic Spectrum X (Media Server) - Oxtel interface for monitoring on air status
TSL UMD V5 Receiver - Receives external TSL UMD V5 data
Ross Carbonite Black (Switcher) - Added interface for this Switcher model
Ross Carbonite Ultra (Switcher) - Added interface for this Switcher model
Adder AIM (KVM) – Added interface for this KVM
View all support protocols here