SAM-Q Platform
Every user, production, environment, and application is different, meaning that universal or 'one size fits all' audio monitoring tools simply cannot provide the versatility required by today's customers.
The SAM-Q Platform offers adaptable functionality for ever changing audio requirements. 
Customisable Configurations: The only audio monitor that can be configured specifically to address the needs of different applications, skillets and workflows.
Protected Configurations: Engineers and supervisors can restrict sources, modes and front panel functions to streamline operation and reduce user error. 
Optional Licenses: A flexible and powerful audio monitoring platform whose feature set can change with your requirements, including optional MADI support or Loudness Monitoring.
Due to its agile design, the SAM-Q is equally at home in all manner of use cases, from OB Trucks and Studios to Playout and Distribution.


Introducing the SAM-Q-SDI
Built on the SAM-Q platform, the SAM-Q-SDI brings the freedom to monitor SDI, AES and Analogue audio sources with maximum operational efficiency.
Providing full support for SAM-Q operational modes, the SAM-Q-SDI provides multiple levels of interaction and visualisation, catering for all levels of audio expertise, user preference and broadcast application, from the most demanding engineer to the operator who simply needs to listen to their chosen source.
The key features that differentiate the SAM-Q-SDI from existing audio monitoring solutions on the market include customizable configuration, lock – down controls and expandable capabilities via the license system.


SAM-Q-SDI Connectivity
2 x autosensing SD/HD/3G-SDI Inputs
1 x AES3id Input
2 x Balanced Analogue Inputs
1 x Ethernet Management and Control Port
1 x Re-clocked SD/HD/3G-SDI Output
1 x HDMI Output (with Embedded Audio)
2 x Balanced Analogue Outputs
1 x Headphone Output
1 x USB Port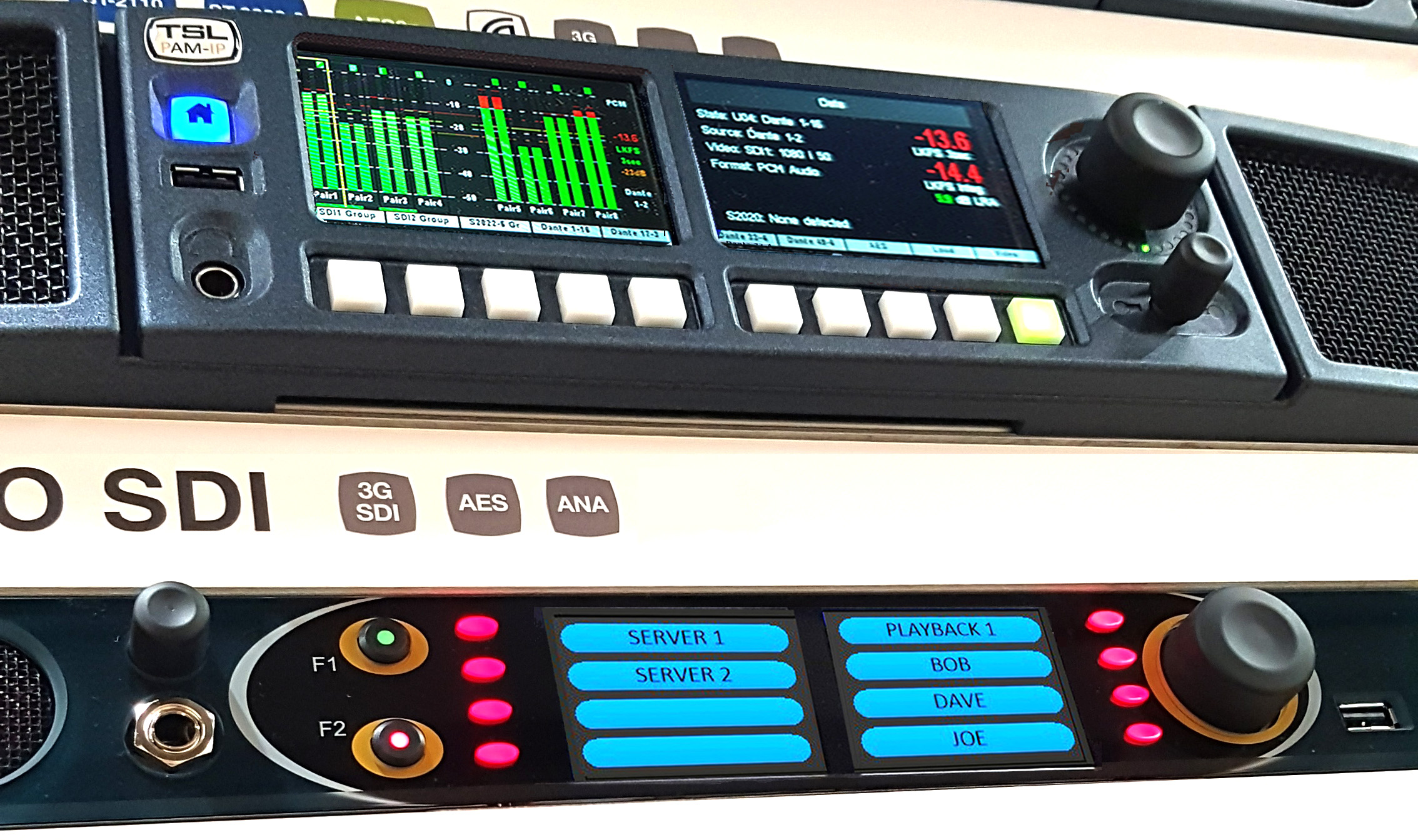 MODES
Meter Modes - A traditional audio meter mode, displaying 16 Audio Level Meters view with single and multiple audio channel selection.


Video Modes - 16 Audio Level Meters with single and multiple channel selection complete with video confidence display.


Mix Mode - A graphical representation showing the relative mix levels of up to 16 channels of audio, complete with Mix channel selection.
Names Mode - Displays the source names of 8 audio pairs, with audio presence displays, complete with multiple channel monitoring selection.


Loudness Monitoring Mode - 8 independent loudness probes, providing Short-Term, Momentary and Loudness Monitoring.