TallyMan Control Panels
Control Panels can provide a customisable user interface, initiating any function available within the system including router control, tally activation, command triggers to third party devices, shot recall on robotic cameras and display of real time system data.
Recognising that hardware panels are often operationally the most logical control surface, we have several rack-width button panels available in the TallyMan range. These panels offer the familiar format of a simple router panel and include active matrix displays on each key, making it the precise functionality clear while allowing the panels to include dynamic control and multi-page switching.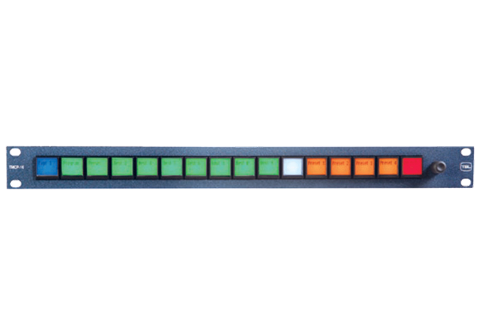 TMCP-16
View Product Specs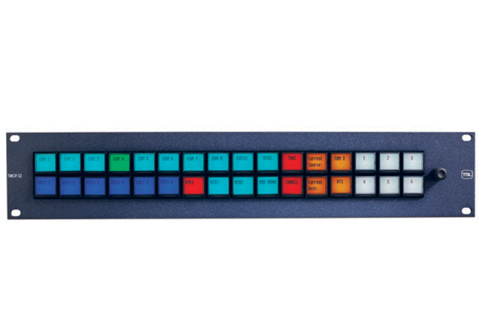 TMCP-32
View Product Specs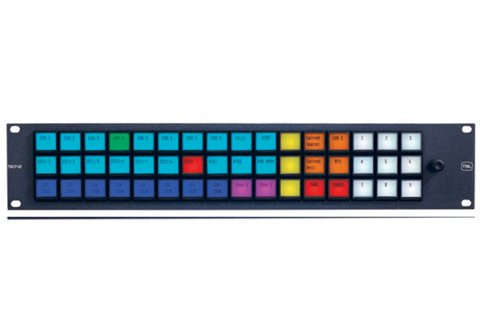 TMCP-48
View Product Specs

Easing the Pressure of Live Production

Appropriate control surfaces can ensure creative production freedom and the highest technical quality.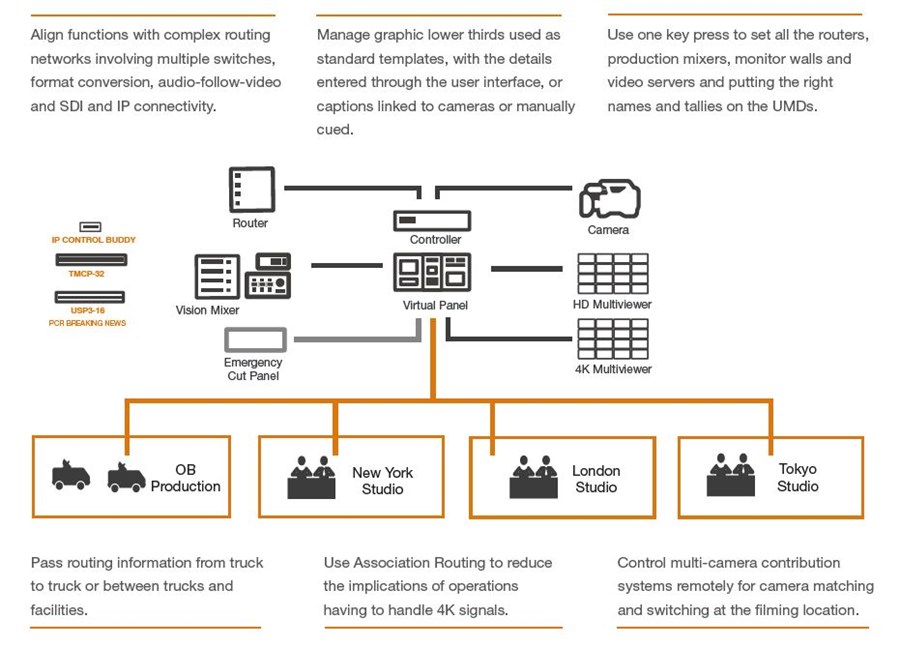 From the Insights Hub
---
Remote Engineering Applied: Take Control in Minutes with Virtual Panels
Virtual panels can replicate full studio controls, camera controls, routing panels, signal flows, pre-sets and source names, all configured by the user with minimal training.
Access the Demo Here
---
TSL's Insights Guide to Advanced Broadcast Control - Free Ebook
This is ebook takes a deep dive in to the practicalities of broadcast control across applications, from production to playout, and introduces the functions and tools that can drive unified control systems.
Access the Ebook Here
---
Control for OB Trucks - Free Ebook
This Ebook provides an in-depth look in to how a unified control system can help ease everyday engineering pain points and simplify operations so that all staff can remain focused on what matters most - making great content- supported by real-world applications.
Access the Ebook Here

Latest Control System Updates from TSL