TSL Products present regional debut of world's first uncompressed video over IP audio monitor at Broadcast Asia 2016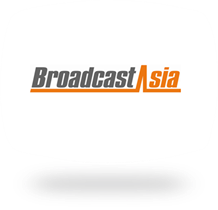 – New MPA product range introduced to Broadcast Asia 2016 –
– New TSL Products PAM IP audio monitoring product range allows monitoring of video, audio and associated metadata –
MARLOW, UK – 29 April 2016 – TSL Products, the leading broadcast equipment manufacturer, will present PAM-IP, the world's first uncompressed video over IP (S2022-6) audio monitors, for the first time in the Asia region, on stand 5E4-05 at Broadcast Asia 2016. In addition, the company will showcase the new MPA family of monitoring solutions, as well as demonstrating extensive control and power management systems, SoundField mics and the acclaimed Integrated Display Systems (IDS).
Until now, it has been impossible to monitor audio directly from an IP stream, without going through complex format conversion first. With the new PAM-IP range, users can now effortlessly monitor uncompressed video and audio over IP, without superfluous format conversion hardware, thereby smoothing transition to an all-IP workflow.
The PAM-IP range can monitor video, audio and its associated metadata from either a traditional 3G-SDI connection or a S2022-6 IP stream. It is designed to work seamlessly in a hybrid environment where an SDI, AES and analogue based infrastructure can be monitored alongside an IP-based infrastructure. With this array of connectivity options, the PAM-IP range offers more format flexibility than any monitoring device currently available.
Also debuting at Broadcast Asia is the new MPA family, which offers greater ease of use and excellent sound quality. It is ideal for established I/O  – such as MADI, SDI, AES-3 and analogue – while also embracing the industry's rapid move to Audio over IP workflows with support for Dante and Ravenna. The new products are available in two models: Solo offers the ability to listen to any channel, while Mix enables the user to create a simple monitoring mix. The shallow unit depth of 100mm makes them both ideal for the broadcast OB environment. The built-in web server enables all units to be configured, monitored and controlled remotely via an intuitive web interface.
Daniel Shihata, Regional Sales Manager, TSL Products commented, "We are excited to present the regional premiere of our new PAM IP at Broadcast Asia, as well as the latest versions of our core product families. We appreciate that the move to an all-IP world will take time, and believe that, for the foreseeable future, infrastructures will be hybrids where existing standards and technologies co-exist and work with the new. We have listened to what our customers want, and have developed the PAM-IP range with them in mind. The result is a highly flexible platform that will allow us to implement any Video over IP protocol or standard that may be of interest to our customers."
TSL Products will also demonstrate the latest version of its flagship TallyMan Control Systems, including the Tallyman Virtual Panel. Tallyman sits at the heart of many broadcast operations, co-ordinating critical broadcast infrastructure components, providing operators with a platform to control multiple pieces of kit from different vendors, including routers, under monitor displays, multiviewers and vision mixers. It can be configured to monitor and control all infrastructure elements via traditional push-button or cool virtual touchscreen control panels.
TSL Products will also showcase its Soundfield DSF Digital Broadcast surround sound microphone range, along with the IDS range of display and communication solutions.