MPA1 Range - Monitor Plus Audio
The MPA product family has been designed for ease of use with Solo and Mxi options. Supporting established I/O workflows such as SDI, MADI and analogue, in addition to Dante and Ravenna support for audio over IP.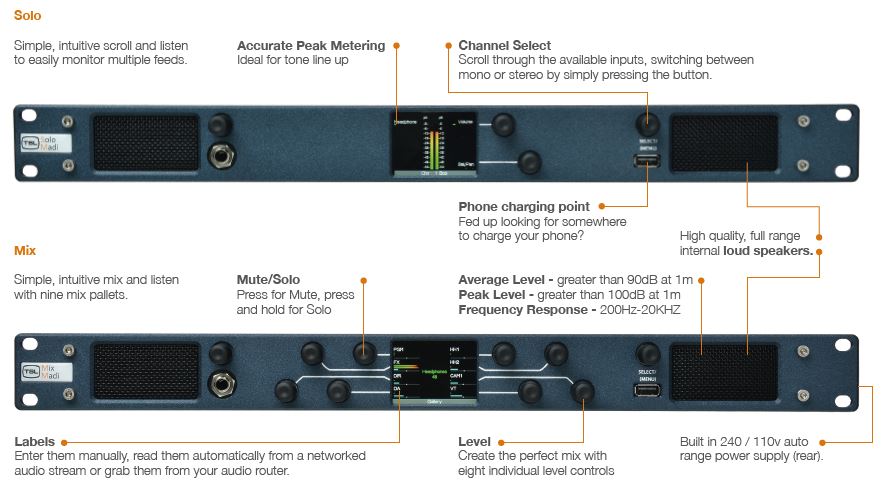 Key Features

With a wide ranging and powerful feature set the MPAs meet the needs of the most demanding workfl ows, where operators need the right audio mix to eff ectively do their job.

Connectivity
The MPAs off er a combination of I/O with the 3G-SDI units also off ering
analogue and AES inputs, the MADI and AES units off ering Analogue inputs and
the AoIP and Hydra2 units also boasting MADI I/O.

Web Server - Confi guration
The built in web server is specifi cally designed to enable remote confi guration
and monitoring of networked units. User interface functionality can be confi gured
via the web server and the functionality of specifi c encoders can be specified.